What is Type 1 Gaucher Disease?
Type 1 Gaucher (go-SHAY) disease (GD1) is a rare, genetic condition. As a genetic disease, GD1 typically runs in families. People with this condition don't produce enough of an enzyme called glucocerebrosidase (GLOO-ko-SER-e-bro-si-daze); when there isn't enough of this enzyme, a fatty substance called glucocerebroside (GLOO-ko-SER-e-bro-side) builds up in cells and causes those cells to enlarge. This may affect different organs throughout the body over time, which is why GD1 is considered to be a progressive condition.
How Common is Type 1 Gaucher Disease?
Genetic testing can be an important tool in understanding the hereditary nature of type 1 Gaucher disease. It is possible to be a carrier, even if you are not affected by symptoms of the condition yourself.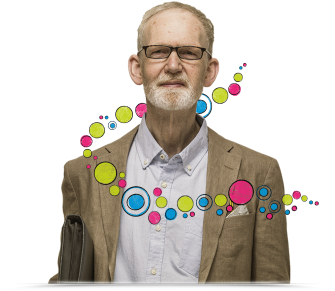 This means that GD1 could be passed along through families, which is why there may be increased prevalence of GD1 in certain communities, such as those of Ashkenazi Jewish descent.
Type 1 Gaucher disease affects:
within the overall population
within the Ashkenazi Jewish community
within the Ashkenazi Jewish community that are carriers
If you are concerned about type 1 Gaucher, talk to your doctor about genetic screening. If you are a member of a community with a higher degree of prevalence, it may be worthwhile to encourage other members of your family to consider genetic screening as well.


Should I Tell Others I Have Type 1 Gaucher?
Emily, a GD1 patient