Diagnosis and Disease Management
The importance of early diagnosis of type 1 Gaucher disease cannot be understated; as a rare disease, GD1 can often go undiagnosed for longer than it should, and may be manageable with appropriate treatment.
Patients with GD1 can experience diagnostic delays of up to 10 years; reasons for this can include a lack of awareness of GD1 due to its rarity and the fact that common symptoms of GD1 can mimic other, better-known conditions and lead to misdiagnoses.
While experiences of GD1 can vary greatly among patients, being aware of the key Signs and Symptoms is the best starting point to help you and others learn more about type 1 Gaucher disease as early as possible.
If you or your loved one is concerned about type 1 Gaucher disease, speak to your doctor and request a test. A simple test may be readily available, and your doctor can request this on your behalf to help confirm or rule out a GD1 diagnosis.
Enzyme activity test:
Sometimes referred to as a "dried blood spot" test, this is a simple blood test that measures the levels of the enzyme, glucocerebrosidase. Low levels of this enzyme may indicate a need for genetic testing—which would then confirm a diagnosis of GD1.
Genetic testing:
Genetic testing helps to identify the specific genetic mutations that result in type 1 Gaucher disease and confirm a diagnosis. Genetic testing may also be used to discover any carriers in the family: carriers do not experience the symptoms of GD1 themselves but may pass on the condition to any children they may have.
Click here for more information on the prevalence of GD1 and how it is inherited.

Suggestions for Someone Newly Diagnosed with Type 1 Gaucher
Katie, a GD1 patient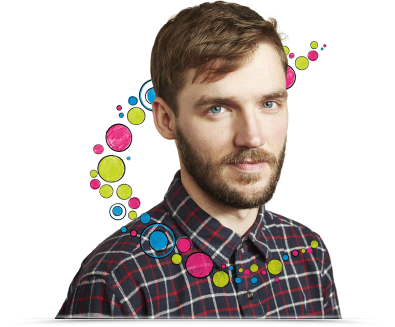 Disease monitoring
Type 1 Gaucher disease is a lifelong condition; while treatment may help with symptom management, it will not cure the underlying cause. Consistent monitoring and management of the disease after diagnosis are important to help patients work with their doctors to determine their treatment goals. Throughout your disease journey, you should be monitored regularly for various key signs and symptoms, including red blood cell and platelet counts, which are key markers of disease progression. You should also have regular physical examinations and quality-of-life assessments, to ensure your journey with GD1 is on the right track.